Must-Haves for IVF
---
 Organization: ($12.49) The goal before Embryo Transfer is to increase the thickness of the uterine lining. Because of this there are all sort of pills that I have to take throughout the day in order to stimulate lining growth. A simple Monday – Friday pill organizer was just not going to cut it. After turning to Amazon, I found this, which has been an absolute life saver and has made taking pill multiple times a day hassle-free. I also got a little plastic tote box to organize all my syringes, needles, and prescription bottles so they didn't take over the
bathroom.
2. Prenatal Vitamins: ($13.99) Have you seen the crazy horse pills that get stuck in your throat and leave a yucky taste in your mouth? They are truly miserable and expensive. These are my favorite!! You only take 2 gummies a day (compared to Smarty Pants where you take 6) and they taste actually pretty delicious. You can find them at a multitude of store, but most notably Target, Amazon, Walgreens, CVS. Check here for other stores that offer this brand. Krystal takes the Women's Multi and Balanced Belly with great results.
3. A Truly Epic Butt Massage: ($9.99) With PIO (progesterone in oil injections) comes lumps, bruises, and heat rash. Sometimes you just need Wifey to get a little elbow grease and massage the heck out of your ass.  Our nurse recommend a tennis ball, however trying to sneakily massage your butt with a ball without the dogs seeing and thinking its "play time" is an impossible feat. This was a cheap alternative that goes everywhere with me (also found on Amazon). Harper still gets jealous of the attention I'm getting so lays on my back and paws Krystal in the face. Just can't win.
4. Toasted Buns: Along with a massager for those lovely lumps and bruises a heating pad does wonders to loosen up the muscles and toast them to perfection for the massager.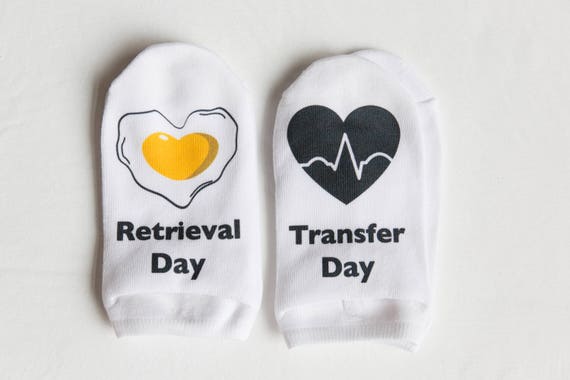 5. Lucky Socks: ($25.00):  You know what they say warm feet means a warm uterus and that's just what we want! These socks helped us commemorate the occasion and keep our feet warm. They are from pkvPrint on Etsy.
6. Good Ole H2O: ($0.00) For a normal individual your daily water intake should be half your body weight in ounces. This increases to about 100oz a day or more once you become pregnant. I don't know about you but after so much water, I need a little flavor in my life. I found a 50oz infuser water bottle that I keep in the fridge and just refill my smaller water bottle. I've used combinations like cucumber/lemon and strawberry/blueberry. I also like to drink an ice cold Topo Chico Mineral Water with a slice of fresh lime in it when I get home. I just sit and reminisce about drinking an ice cold beer. Things like IBC Root Beer, Sprite and Lemonade are also my go-to since that don't have caffeine but add a little flavor to my life.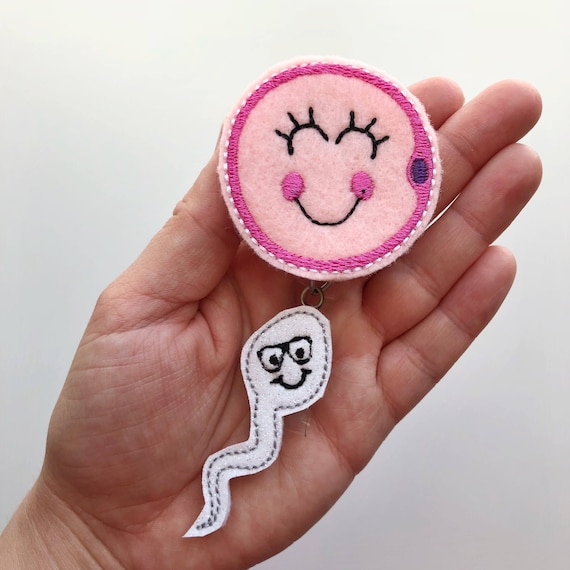 7. Gifts for your wonderful Fertility Team: ($13.99) I don't know about you, but our fertility team at Aspire Fertility (formally RMA of Texas) were the absolute best. Our doctor, our nurse, the doctor's medical assistant were always willing to answer countless e-mail with questions in them, some even at 4:00 a.m. They have and continue to hold our hands through this emotional and stressful process and we couldn't have done it without their support. I got these adorable name badge reels from mandag433 on Etsy.
8. An Adult Coloring Book to relieve that stress: ($12.99) Sometimes it focus on infertility but all the pages are humorous and do their job to take your mind off the raging hormones and relieve just a little bit of stress. I got mine on Amazon, follow this link.
Shortly after starting the POI my lips became super chapped, I realized as a side effect of dehydration, so I got this little gadget from Ulla to remind me to drink water.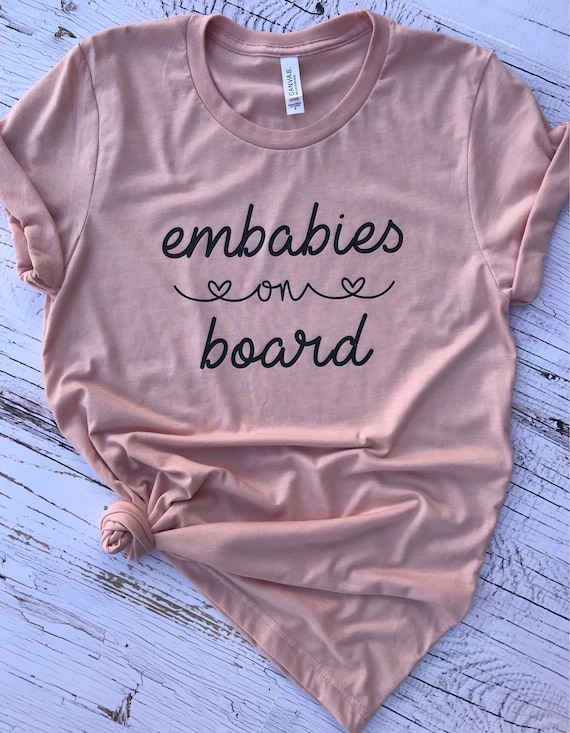 9. A shirt to commemorate Transfer Day & the TWW.  I couldn't resist this one from Benny and Ray on Etsy. I haven't decided if I should wear it to the tranfer when we have it or wear it for good luck when I get blood drawn two weeks after.
10. Stickers to keep your life in order. For those of you that don't know I am a planner type person. I budget every year for my planner and when it comes in, it is like Christmas. With IVF there are so many appointments, numbers and important dates to remember that I got cute stickers to brighten up my planner and also make all those IVF appointments stand out. I love all of Frannie Lamb Stickers so I used a bunch of hers to mix and match, but if you are looking for a sticker pack specific to IVF try out these at Calime Create Stickers & Printables.